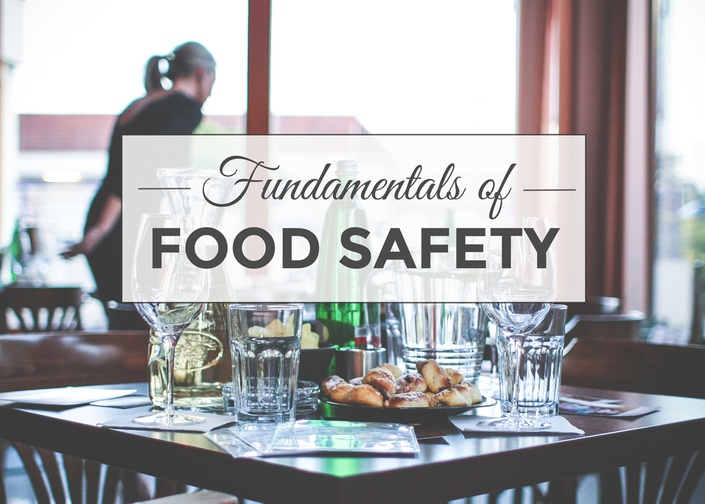 Fundamentals of Food Safety ONLINE
Everything you need to know to become a safe food handler and get certified!
Enroll in course for $57
Do you SERVE FOOD
or work in the
FOOD SERVICE INDUSTRY?
If so, it's important to protect yourself and others from getting sick by learning safe food handling practices!
WHY DO I NEED THIS ONLINE COURSE?
In accordance with the City of Winnipeg Food Service Bylaw: No person shall operate a food service establishment unless the person in charge has successfully completed the Certified Food Handler Training program.
Food Service Establishments with less than 5 Food Handlers must have a person on staff who has successfully completed the Certified Food Handler Training program.
Food Service Establishments with more than 5 Food Handlers working at any one time must have a person who has successfully completed the Certified Food Handler Training Program ON DUTY at all times.
FUNDAMENTALS OF FOOD SAFETY is for you!

---
The Registered Dietitians at A Little Nutrition have designed an ONLINE training course for you to learn the basics of food safety, and to be a certified food handler.
"Dietitians are experts in food microbiology, food-borne illness, and safe food handling practices"

---
Gain instant access & learn about
SAFE FOOD HANDLING PRACTICES!
---
Reduce the risk of a foodborne outbreak
Be a knowledgeable food handler & provide safer food
Protect & prevent the spread of foodborne illness

WHO SHOULD TAKE THIS COURSE?
Restaurant owners, managers/supervisors, front line staff, line & prep. cooks, staff who are responsible for receiving and storing food.

Church or

community center

kitchen volunteers

Daycare facility or home daycare workers

University students enrolled in a nutrition degree


Health care aides, home care workers, and care providers in long-term care homes.

Anyone who wants to improve their knowledge of food safety
OUR COURSE IS:
Time efficient ***NO NEED TO TAKE TIME OFF WORK***
Does not require extra textbooks or manuals
Has the ability to "learn at your own pace" anywhere or anytime!

This course is easy to access, and convenient to use. Every chapter and unit has a slide show with videos, as well as written material to read along to.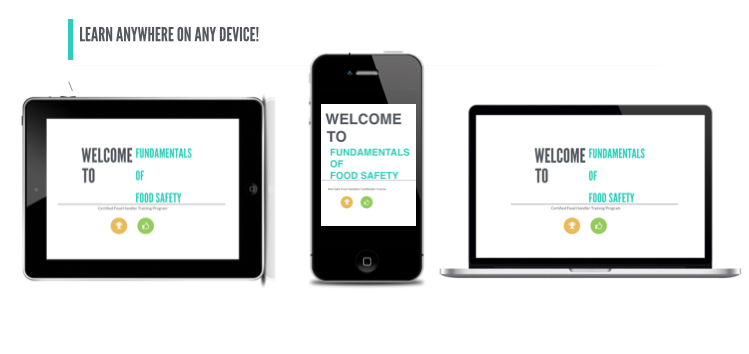 Test and apply your knowledge, or prepare for the written exam with our practical quizzes and pretest that have been designed to ensure you will be a confident food handler!

"We want to help you reduce the risk of food poisoning at your establishment, which might be a restaurant, a food truck, bakery, grocery store, church, or daycare. This course covers the key areas in food safety to ensure that you won't be putting your customers at risk. "
---
Want to get your Manitoba Health Food Handler Certificate?

To receive your certification you must write an in-person written exam, and pass. You will then be awarded a Manitoba Health Food Handler Certificate. Passing grade is 70%, and you will have to allow 2-months for delivery of your certificate in the mail. Your certificate will be good for 5-years, and is approved by the Province of Manitoba Health Protection Unit. You can write the exam with us, or you can do the written exam with any local provider like Manitoba Health. A list of exam providers is available in the course material.

---
Course Curriculum
Introduction: Getting Started
Available in days
days after you enroll
Chapter 1: Foodborne Illness (Food Poisoning)
Available in days
days after you enroll
Chapter 2: Personal Hygiene
Available in days
days after you enroll
Your Instructor
Registered Dietitians are food safety experts!
Susan Watson, RD:
As a foodie and registered dietitian, Susan loves to be in the kitchen creating recipes and teaching others how to make delicious healthy food. She understands the importance of food safety as a mother and a professional. Susan is the owner of
A Little Nutrition
, and has formatted this course for you.
Dana Weber, RD:
Dana is our food safety manager, and has designed the content of this course, and will help you with any questions you might have. She has a long-standing interest in food safety, and enjoys home canning and teaching our food preservation course "Preserving the Harvest".
Frequently Asked Questions
When does the course start and finish?
The course starts now or whenever you choose to enroll! You get instant access to the course after your payment has been processed. You can finish the course when you want to at your own pace. A variety of packages are available.
How long do I have access to the course?
After enrolling, you have 6 months access to this course - across any and all devices you own.
How do get my Certified Food Handler Certificate?
After you finish reading & listening to the course material, and do the practice exams, you'll be ready to challenge the Certified Food Handlers exam with the listed exam providers at your convenience. The fees for the written exam and to receive your Food Handlers Certificate are between $36-$50. See the list of challenge exam providers. You can also write the exam with us, and we will provide you monthly exam dates when you are ready to write the exam.
What are the next exam seating dates in Winnipeg?
We have a full list of partners who offer the challenge exam and you will get access to that list after you have registered. A Little Nutrition will be hosting our next exam on Oct. 23 @ 11 a.m., & Nov. 20th 11 a.m. Exams are held at Birch Wellness Center, 34 Carlton Street, Winnipeg Manitoba. The full 2016 schedule of monthly exams is posted within the course. New written exam dates will be added regularly, so check back here to see when upcoming exam dates are set.
Do you offer private group or On-Site Exam Facilitation?
What are your policies on refunds or no-shows?
What do I do if I have questions about the course material
What if I am having problems accessing the course material